Hong Kong Orphanage — 
Hong Kong Babies Home – Hong Kong Children's Home — Hong Kong Adoptees
Biography: Lucy Clay
Miss Lucy Clay dedicated her life to the care of helping others less fortunate. She was born in East London during the summer of 1917 to parents who were Salvation Army officers.
Miss Clay was known as an excellent student with a strong faith. She attended a Salvation Army Sunday school. As a teenager, she then attended a Baptist Church Sunday School.
Her early interest in child care led her to enroll at Craig College where she trained to become a nanny. She started her studies just before 17 years of age. One of her earliest jobs was as an under nurse for a wealthy family. From 1936 to 1940, Miss Clay attended the Queen Elizabeth Hospital for Children where she received her certificate for nursing children.
Miss Clay studied all aspects of nursing to prepare for missionary work in China. From 1940 through 1943, she went to Mildmay Mission Hospital to study general nursing which trained her in adult care. In 1943, Miss Clay studied midwifery in Glasgow's"Rottenrow" Maternity Hospital. She then returned and worked as a district nurse at Mildmay Hospital. In 1946, she went to Redcliffe Missionary Training College for missionary training. At the same time, she studied Cantonese at the London School of Oriental Languages.
Lucy Clay Goes to Hong Kong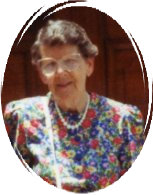 Miss Clay, a registered nurse and trained missionary, was thrilled to become the Assistant at Fanling Babies Home under Miss Mildred Dibden. She stepped off the train at Fanling in November 1948. Miss Clay became known as "Auntie Kay" to the kids and took over the care of the tiny babies. When Miss Dibden resigned in 1951, Miss Clay became the Superintendent of Fanling Babies Home.
As a humble and faithful servant of God, Miss Clay dedicated herself to raising the children in a family-like Christian environment. Besides food and shelter, she endeavored to provide proper education for the children, place children with adoptive families, and help those who weren't adopted find gainful employment. Many a student and even children of staff members studied nursing in Hong Kong or abroad based on her recommendations and/or financial assistance.
Every five years, Miss Clay was allowed a long holiday to return to England but she used those times to visit churches in the U.S.A., Canada and United Kingdom to raise funds for Fanling Babies Home.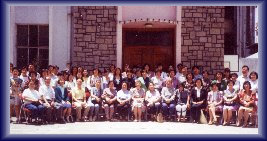 Miss Clay retired and returned to England at the end of 1977. She continued to visit Hong Kong often. When Miss Lucy Clay passed away in 2004, memorial services were held in England and Hong Kong to commemorate someone so dear to many.
Lucy Clay – Life Events
1917 – Lucy Clay born in London
1934 – Nanny training at Craig College
1936 – Began the nursing program at Queen Elizabeth Hospital for Children
1940 – Studied general nursing at Mildmay Mission Hospital
1943 – Studied midwifery at Rotten Row Hospital
1946 – Attended Redcliffe Missionary Training College and studied Cantonese
1948
– Fanling Babies Home Assistant in New Territories, Hong Kong
1951 – Fanling Babies Home Superintendent in Hong Kong
1966 – Pinehill Babies Home Superintendent in Taipo, New Territories
1977 – Retired and returned to England
1995 – Last visit to Hong Kong
2004 – Miss Clay passes away in England
Hong Kong Orphanage — 
Hong Kong Babies Home – Hong Kong Children's Home — Hong Kong Adoptees